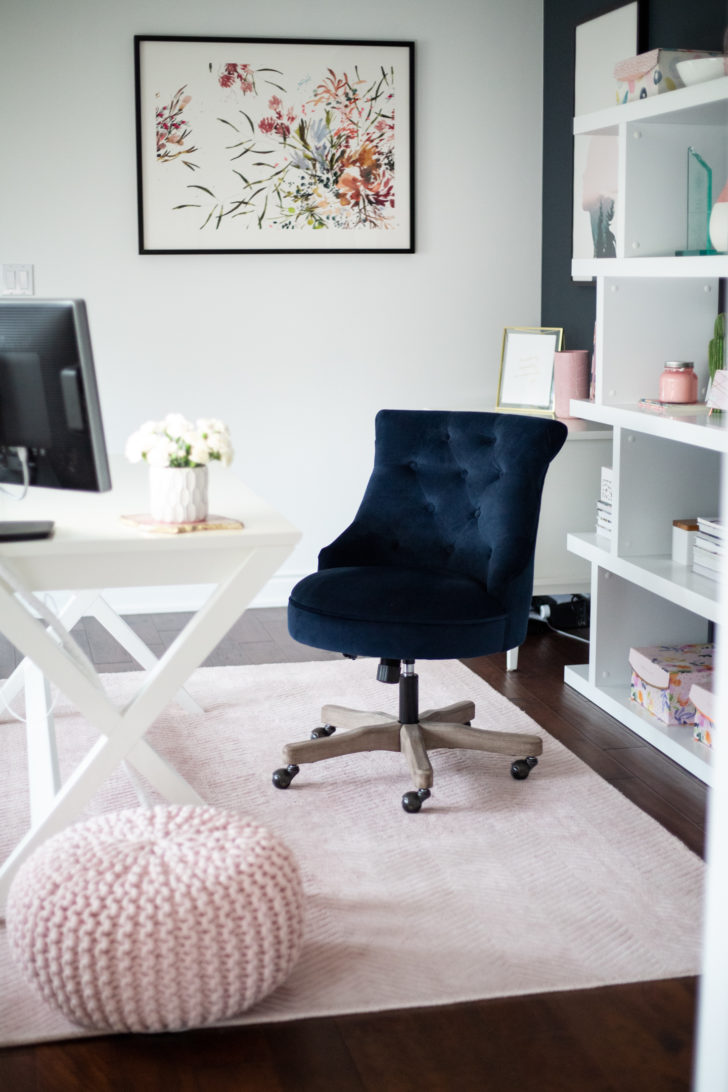 I love working with food, but one of my other passions is home decor, so I hope you'll humour me with this post! I've caught the decor bug in recent years, and I just love every stage of putting a room together. The only problem is that I don't have much time for home decor projects (I've completed 2 nurseries and an office in 5 years…lol), so I've been chipping away at this office at a snail's pace. But I'm quite happy with how it's come together. My goal was to create a serene and elegant home office with a lil' bit of drama!
When we first moved into this house, we painted the office grey. We were going through a huge grey phase, but over time it started to wear on me, and I found the office was less than inspiring. I started to feel blah whenever I was in there (I also regret painting the basement grey…ugh!). One of my blog readers actually warned me about picking grey for an office, but I didn't listen…you guys are always right! After going back and forth over what colour(s) I wanted to paint my office (I tested everything from spa green to super soft blush pink and, yes, even yellow!), I finally settled on a navy–charcoal blend and blush pink.
When I pictured my white office furniture popping off a dark, dramatic wall, I was sold. I didn't want the whole room to be dark, so I kept the rest of the walls white for an airy feel. I've gone back and forth over whether I should do a bit of wallpaper on one wall (maybe the front wall where the windows are?), but I'll most likely just leave it alone!  
The only thing missing is the light fixture above my desk. The electrical needs to be put in and I need to pick out the light…any ideas?? Should I go with a chandelier…or a semi-flush or…?
First, I'll kick things off with my TWO bosses…they are fairly new to their "directing" roles, but it's like they've been doing it their whole lives…. 😉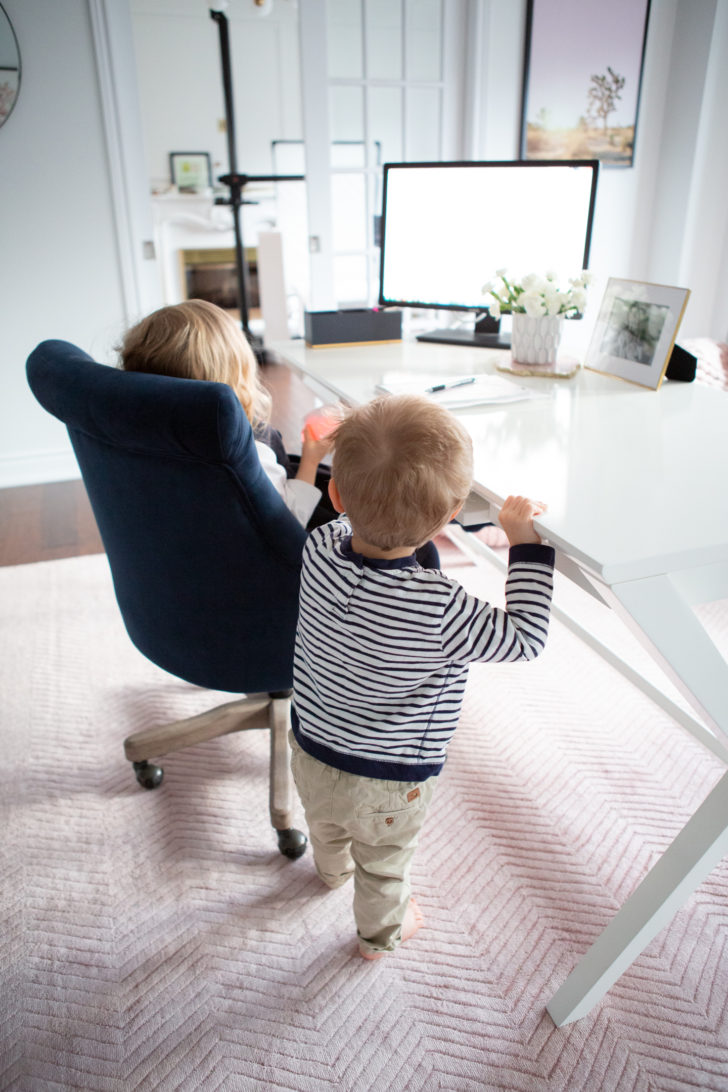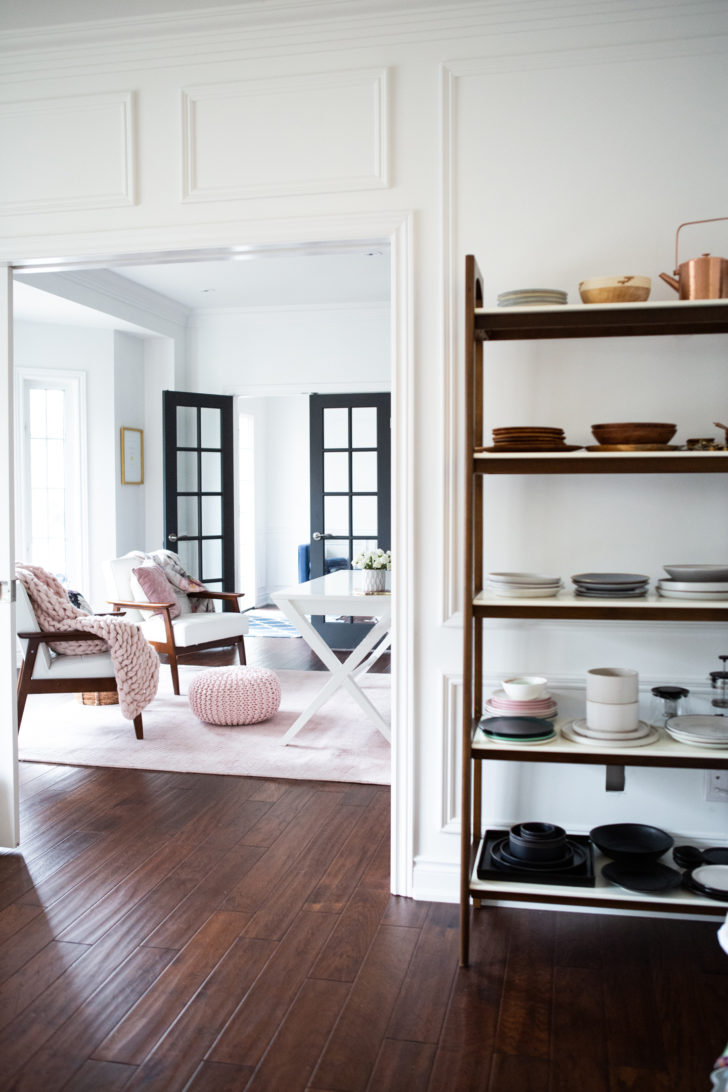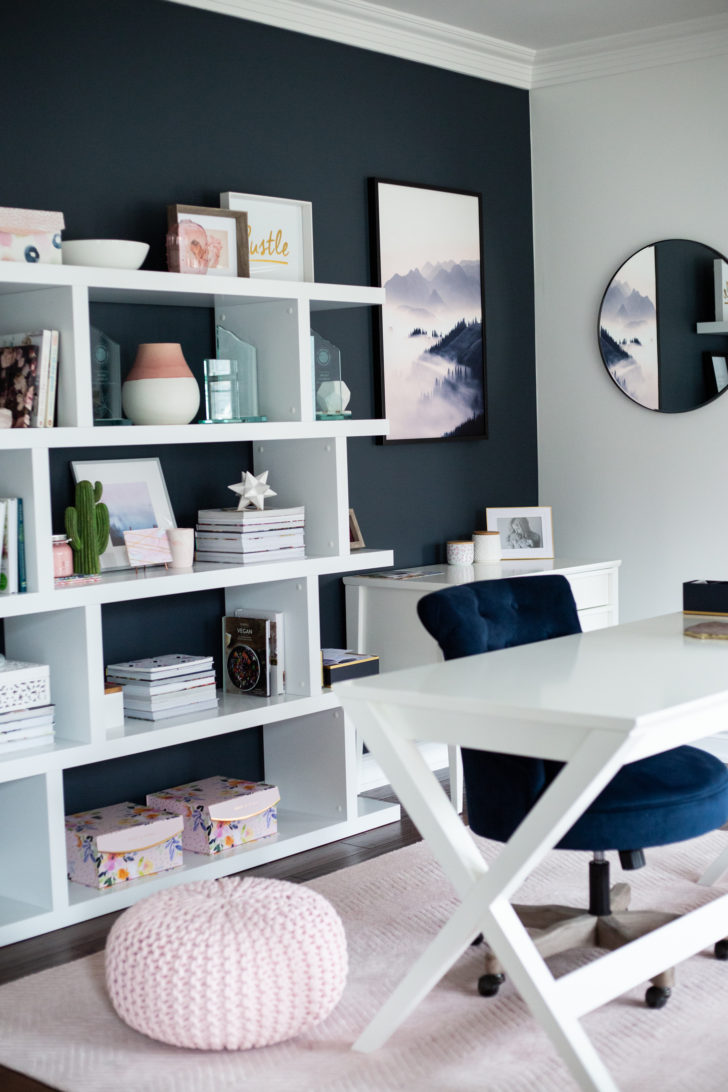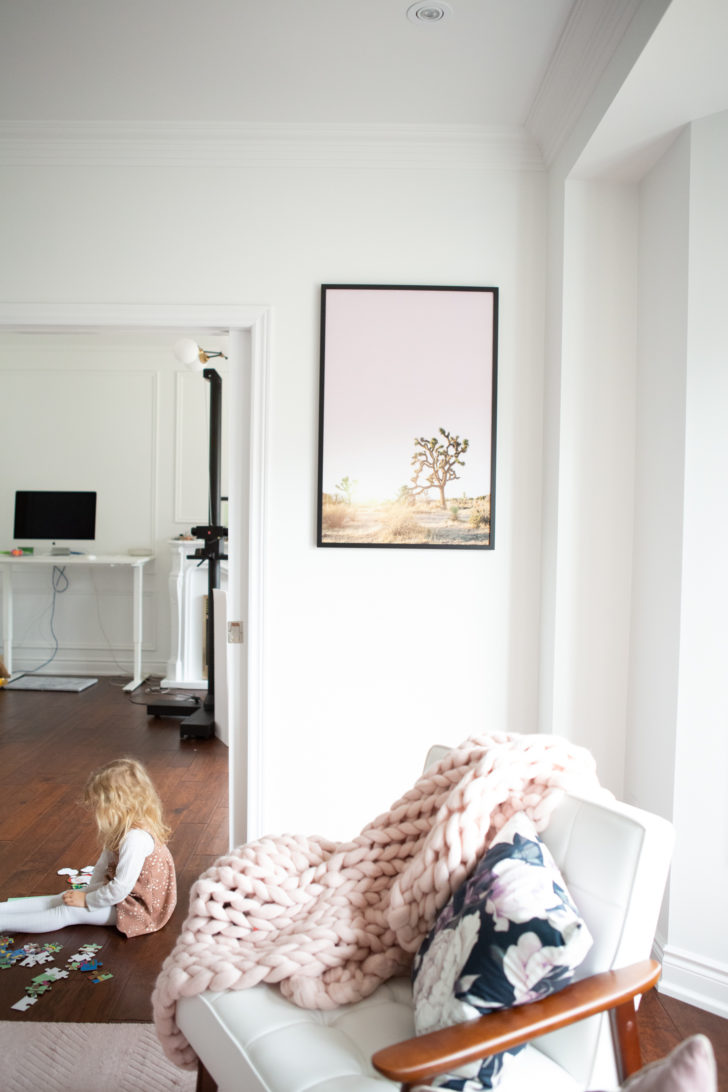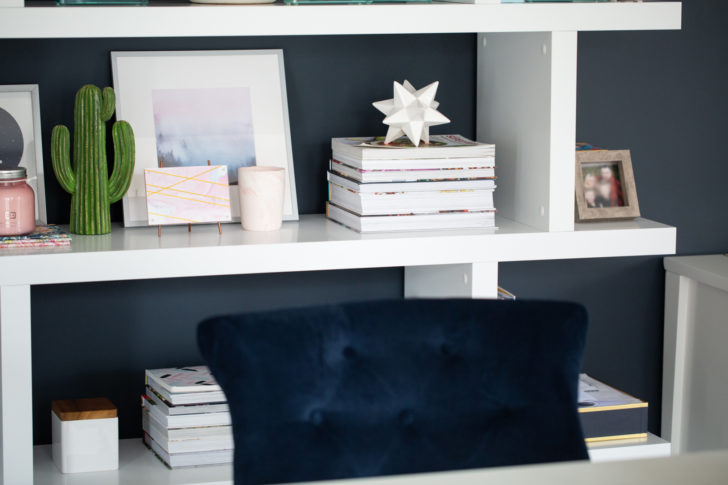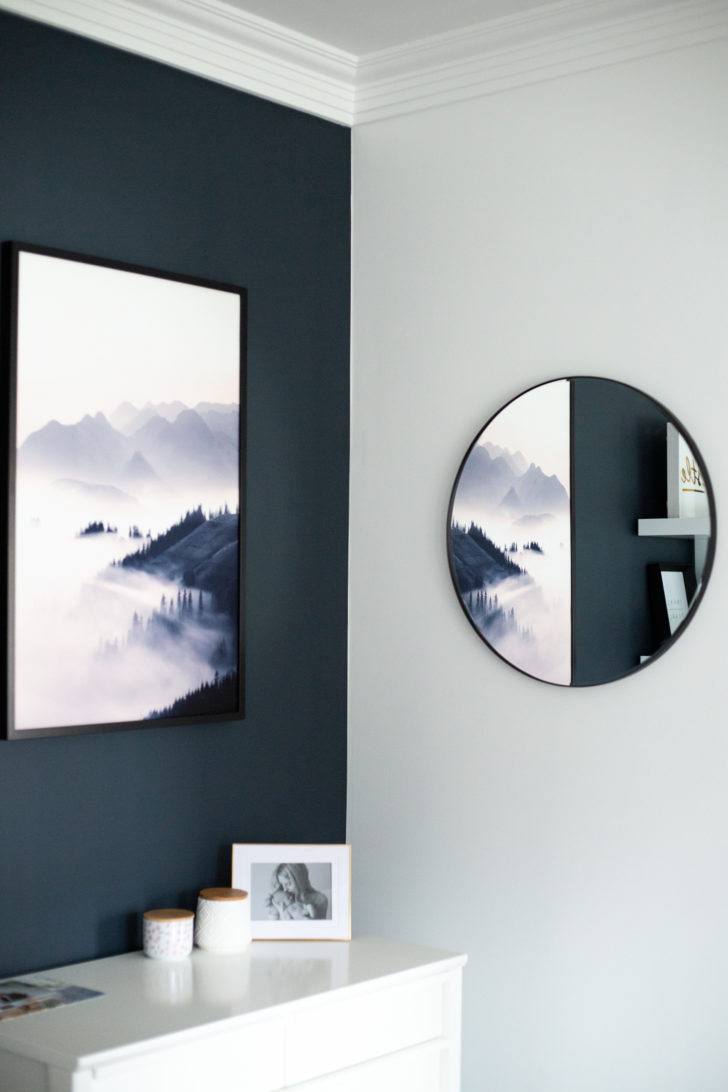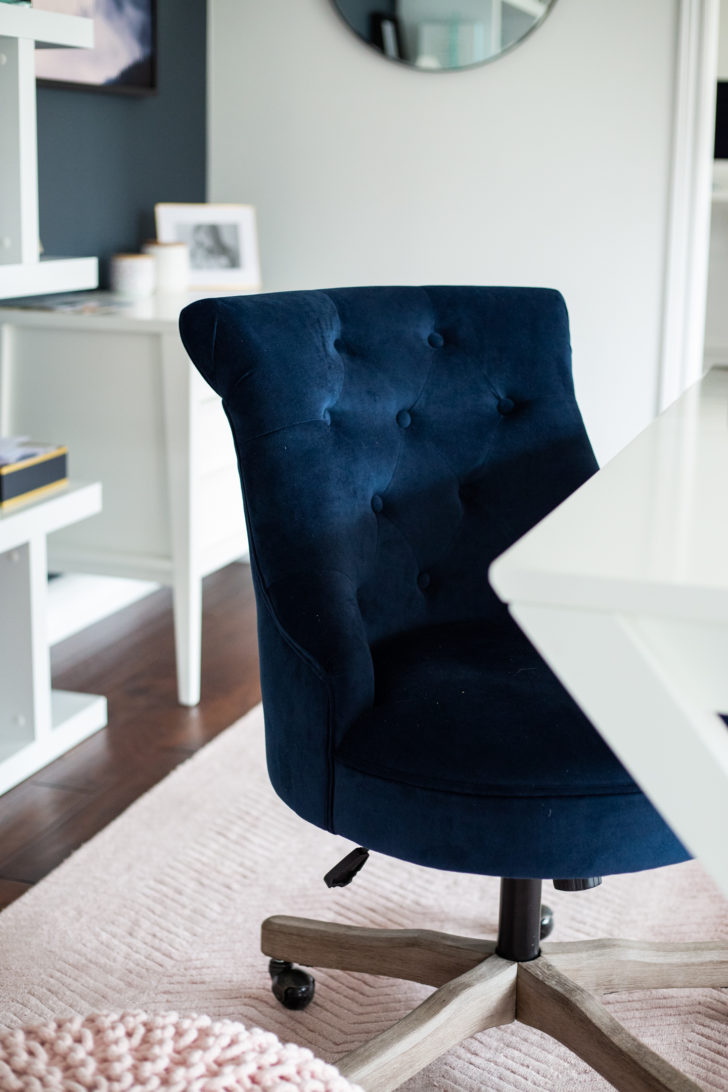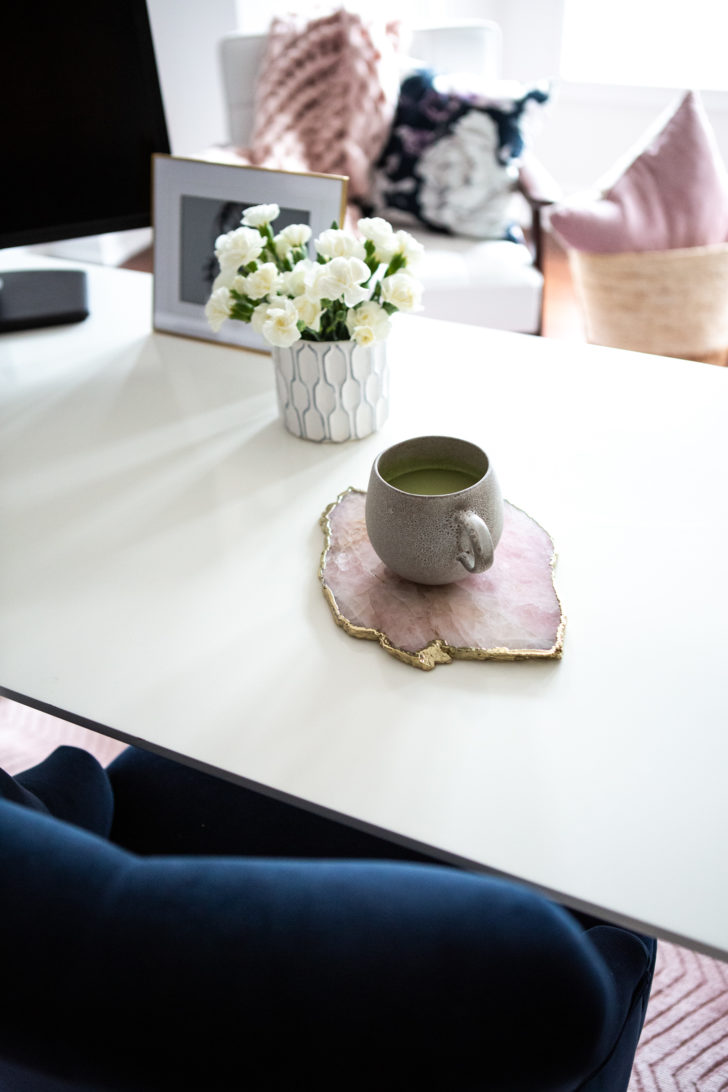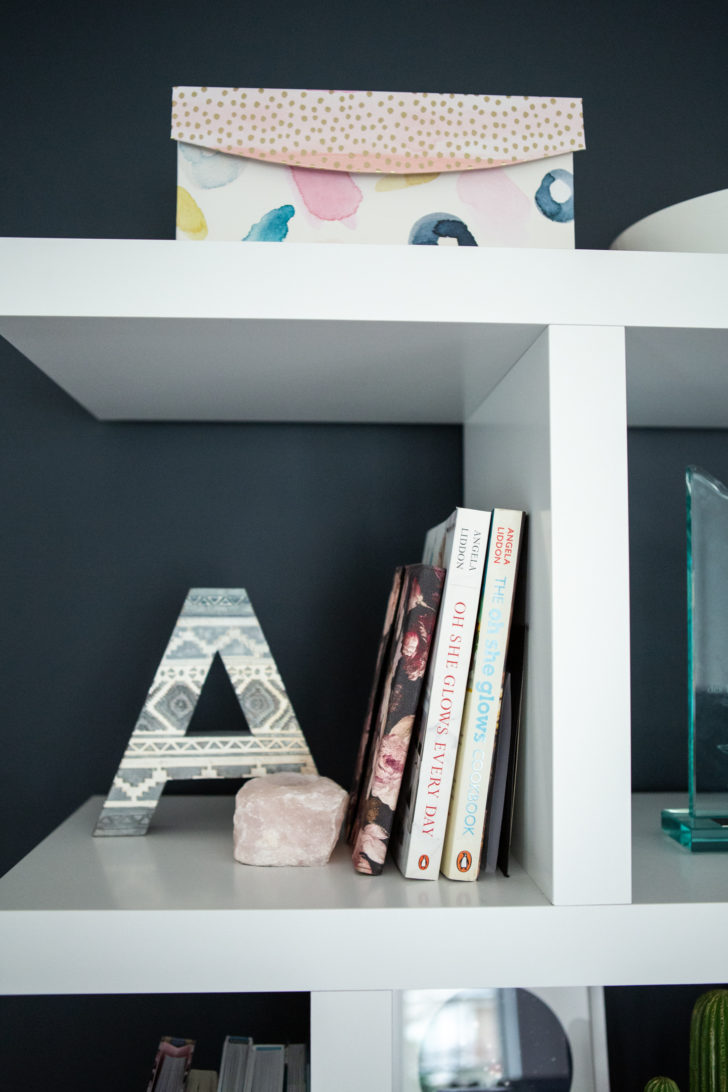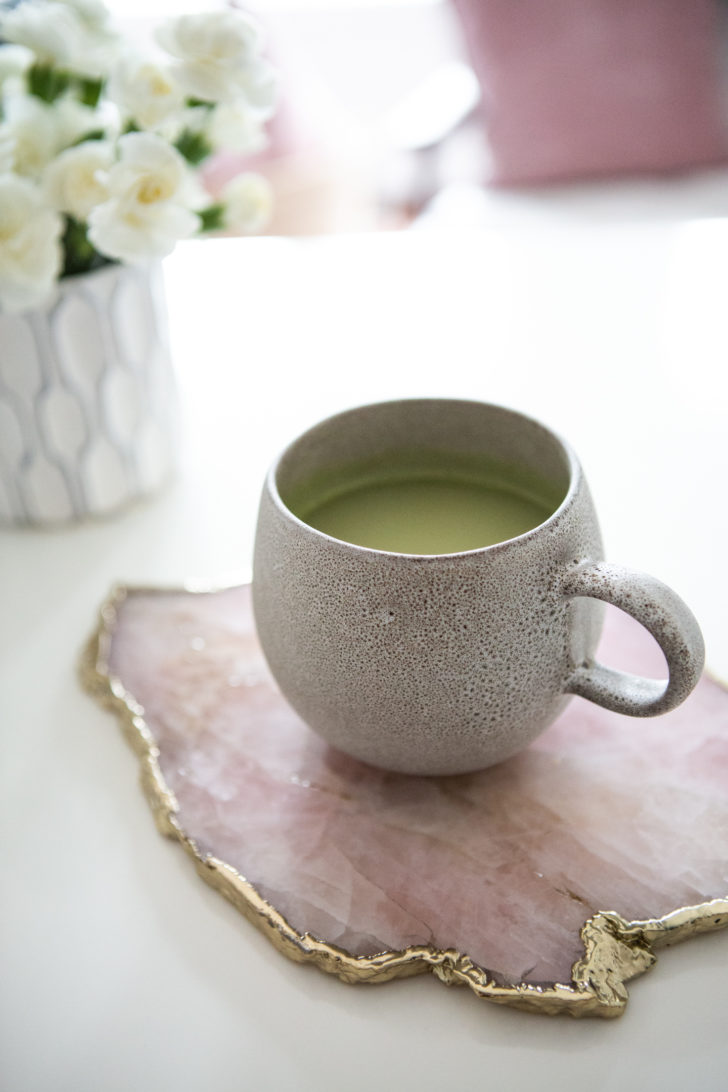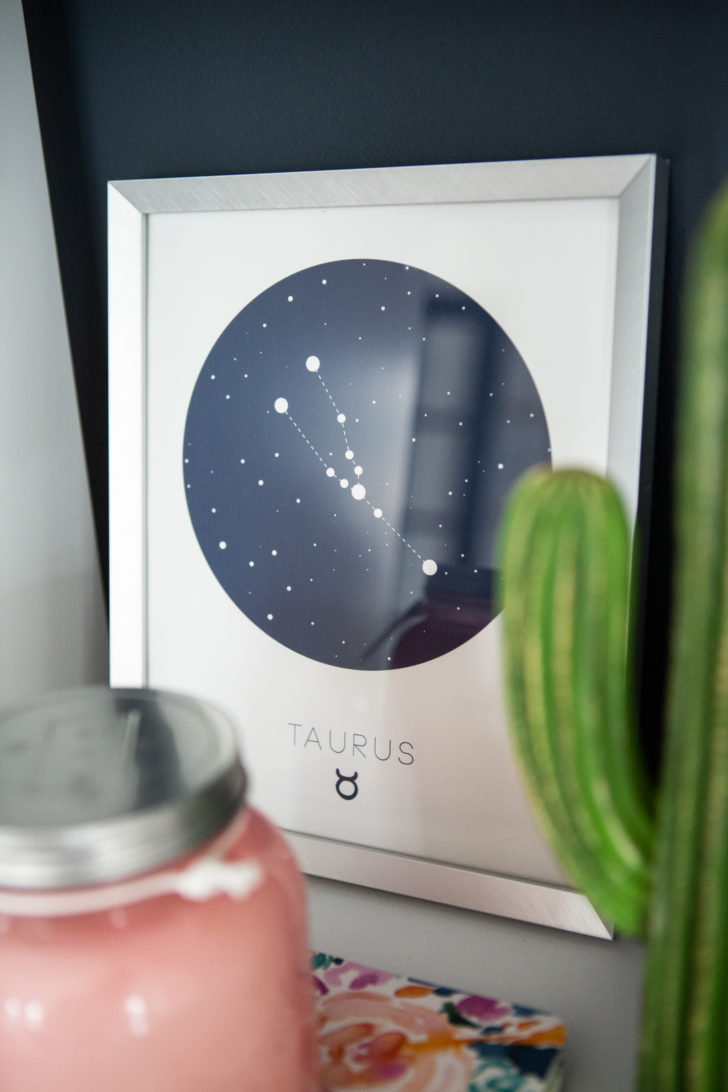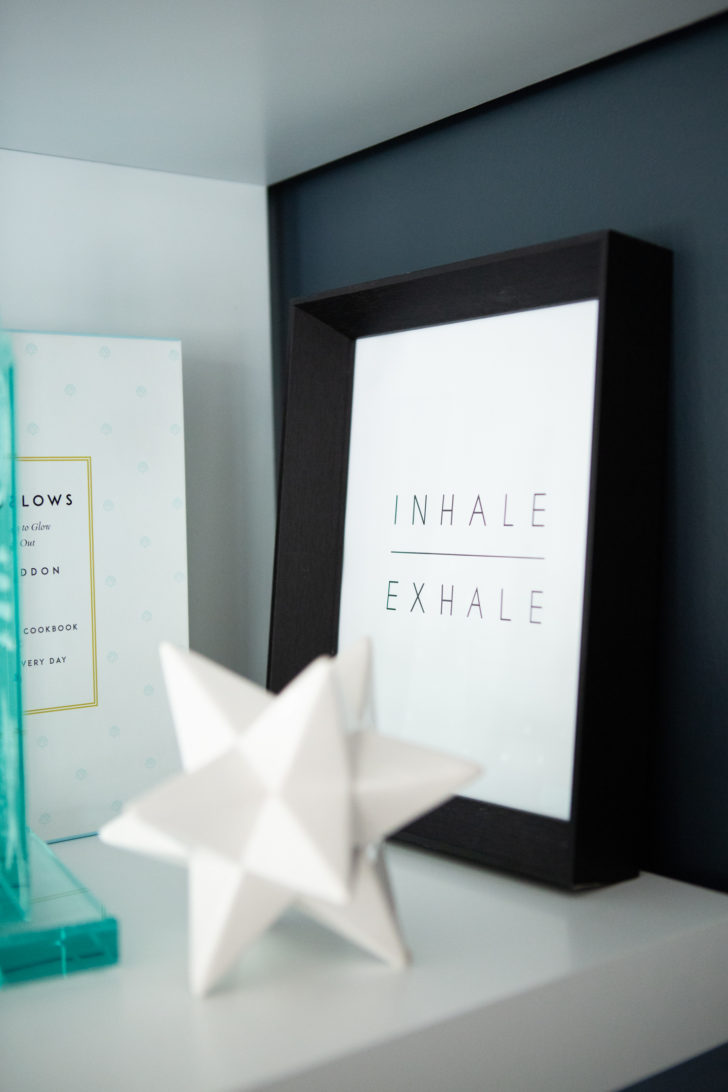 And here's how it looks during the month of December! Lately I've loved getting up extra early for some "me time" in the morning—I turn the Christmas lights on, sit at my desk with my coffee, and do some writing, reading, planning, etc.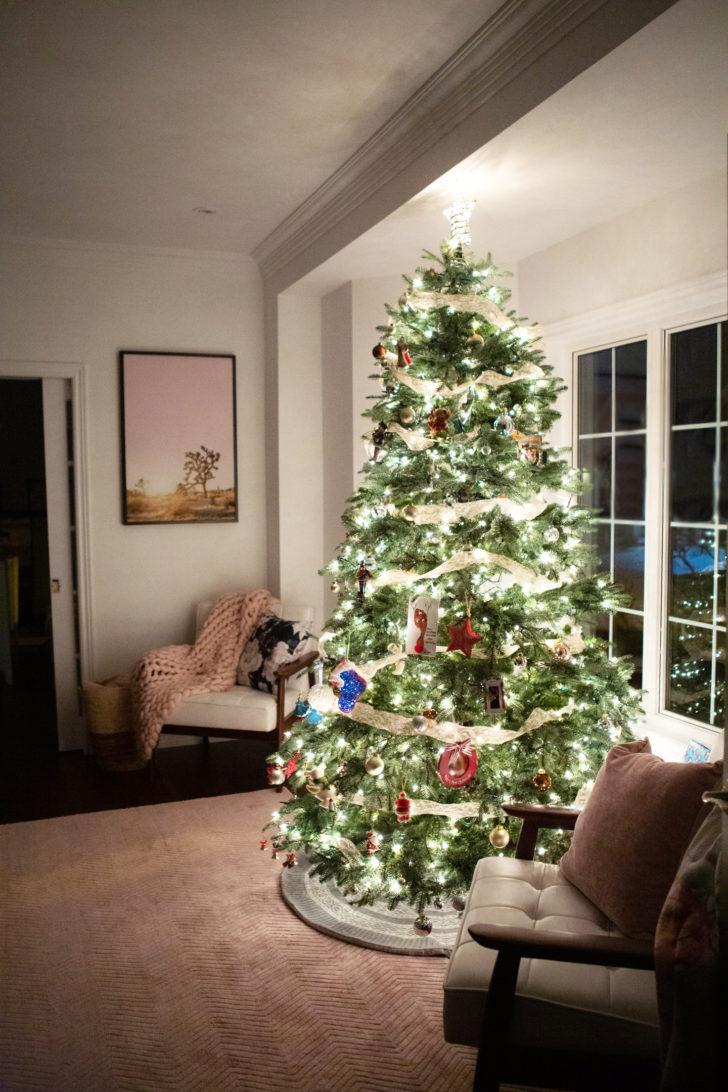 By the way, just in case you missed my big holiday newsletter, you can find a round-up of my favourite festive vegan recipes here! If I don't chat with you again before signing off for Christmas, I hope you have a fantastic holiday! Thank you for all of your amazing support, thoughtful comments, and for making and sharing so many of my recipes this year!
Office details:
Paint colour (dark wall) – Blue Note (Benjamin Moore)

Paint colour (white) – Distant Gray (Benjamin Moore)

French doors – Wrought Iron (Benjamin Moore)

Desk and two filing cabinets – Crate and Barrel

Blush rug – Pier 1 Imports

White shelf – Wayfair (discontinued)

Elsie desk chair – World Market

Floral storage boxes on shelf – HomeSense (Guess what's inside? Toys!)

Two white faux leather chairs – Wayfair

Rose quartz slab (on desk) – Anthropologie

Basket – Zara Home

Grey mug – Crate and Barrel

Blush pillows – HomeSense

Dark floral pillow – The Bay

Large floral framed print – Minted

Prop shelf with dishes – Wayfair

Mirror – Zara Home

Mountain print – SisiandSeb on Etsy

Profile art – SaltandPrinter on Etsy

Desert scene art – SisiAndSeb on Etsy

Pink Blue Abstract Print – LittleValleyStudio on Etsy

Taurus print – SaltandPrinter on Etsy

Inhale Exhale print – ParadigmArt on Etsy

White vase on desk – HomeSense

Blush pouf/ottoman – Restoration Hardware

Pink vase – Anthropologie

Grey letter A – HomeSense

Pink "crystal" tealight holder – HomeSense