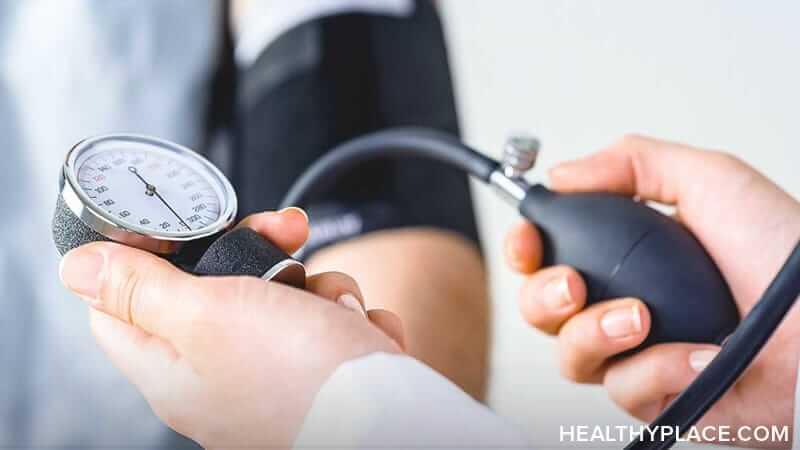 I believe trauma is often a repercussion of eating disorder treatment. Of course, clinical interventions are helpful, beneficial, and even crucial parts of healing, but they can still be traumatic nonetheless. This might sound like an oxymoron, so let me explain.
What I Mean By the Trauma of Treatment
In recent years, I've found it heartening to watch the societal conversation around mental illness become more normalized. Efforts to combat stigma must continue, but I am encouraged by the momentum of brave, outspoken advocates who raise awareness and stir compassion for those who live with mental illness. This shift toward inclusive rhetoric and honest discourse empowers me to share my own past suffering with anorexia.
I am vocal about that period of my life because I want others in a similar circumstance to see glimmers of hope in the midst of their own affliction. But there's one aspect of eating disorder recovery I cannot seem to articulate: the trauma of treatment. 
I recognize, without access to both outpatient therapy and residential treatment, I might not be alive. It's no hyperbole—mental health care saved me. I am immensely grateful for the team of clinicians who were committed to my healing at each milestone in the process, but recovery is complicated. It can leave enduring emotional scars, which are difficult to make sense of. In my experience, treating a mental illness feels nearly as traumatic as the condition itself. 
How the Trauma of Treatment Can Manifest
This past weekend, as I browsed my local Target for seasonal decorations, a book in the store's literary aisle caught my attention. It was called Between Two Kingdoms: A Memoir of a Life Interrupted. I snatched it off the shelf, turned it over to locate the summary, and within seconds, knew that I would not be leaving without this book.
I read it from start to finish in less than 24 hours, resonating with the author's experience in more ways than I bargained for. In this book, a New York Times columnist named Suleika Jaouad chronicles her battle with bone marrow cancer as a young woman, followed by the intensive and harrowing journey to reclaim her sense of identity in the aftermath of a traumatic, long-term illness. Her story is raw, soulful, vulnerable, honest, and surprisingly relatable. 
To be clear, I am not comparing anorexia to cancer. I realize there are stark differences between these two conditions—the most obvious being that I could choose to heal from anorexia at any point in time, whereas someone with cancer does not share this privilege. But I too have stared mortality in the face. I connect with the shame of feeling like a scary, repulsive diagnosis or an ominous list of symptoms, rather than a human being. I know the pain of others' silence or withdrawal because they're not sure how to interact with the sick person wearing a hospital bracelet. I understand what it means to scrape and claw through an uncertain tunnel back to health, desperate to recover but terrified of whatever new reality exists on the other side. 
That is the bizarre duality of wrestling with a serious chronic illness—whether its ramifications are physical, mental, or both. While medical or psychiatric care is vital (and in many cases, life-saving), the process is also traumatic. So to borrow inspiration from Suleika Jaouad's memoir, I want to discuss this facet of healing, which I am only now starting to wrap my brain around. I will unpack the trauma of my own treatment in the video below. 
Putting the Trauma of Treatment Into Words
Can you relate to the trauma of treatment—be it for an eating disorder or another chronic illness? Is it hard for you to articulate or even understand this part of recovery? Do you bear invisible battle wounds from the experience that others cannot see? If you are comfortable sharing, I would love to hear your thoughts in the comment section.